Jesus used many different symbols to describe Himself and His followers. The cornerstone is an architectural term. The cornerstone is the main foundation stone from which all other building blocks are measured and aligned. Christ is the cornerstone for the new spiritual temple that is being built.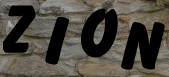 Therefore thus says the Lord GOD, "Behold, I am laying in Zion a stone, a tested stone, A costly cornerstone for the foundation, firmly placed. He who believes in it will not be disturbed. (Isaiah 28:16)
The Jewish temple was destroyed in 70 AD. What is this new 'building' that has Christ as the cornerstone? God appointed Christ to be the first and most important 'stone' in His new 'temple,' the cornerstone. God positioned Him as the cornerstone of a specially designed building. Our hope is sure when we believe and follow Jesus Christ.
This new temple is the church, the people of God all built on Christ. We who believe in Christ are the figurative stones that compose this building together forming the glorious new Temple of God where God dwells.