We are not pretending that we are naturally bold and confident people. Most of us are not. This was true of the individuals above. Did you notice what first characterized their lives? They had everything but boldness.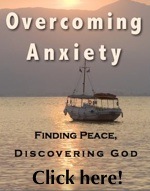 Would you hire these guys for your army? Would you want them to be your pastor? This goes to show that our present condition does not need to determine our future situation. A change of life is possible. Who are we describing here? It sounds a little too much like ourselves, doesn't it? But no, t

hese are Jesus' own 12 disciples.

Through these very same men, God changed the world. If you think you are locked in a special category of defeat and worry, think again. The disciples were just like you.

The difference before and after the cross is so startling that their story is often told to prove that the Lord Jesus indeed must have risen from the dead. At the cross all the disciples ran away in great fear, anxiety and confusion. They had not prayed as Jesus told them. They were plagued by all sorts of worries and fears. When Jesus needed their support the most, they deserted Him. Peter's betrayal could well represent all of them.

After Pentecost the Holy Spirit came upon the disciples. They simply were not the same. They became just like Jesus even in the midst of great life threatening persecution. They trusted in God.

Before

• Scared
• Worried
• Ran away
• Fear for life
• Possessive
• Trusting self
• Despondent


After

• Bold
• Confident
• Stayed & prayed
• Given to God
• Generous
• Trusting God
• Adventurous
They found something that I trust we will find in this session. They were filled with the Spirit of God. They lived by faith rather than by sight. They were dead to themselves and alive to God's will.
God wants to fill each of His believers with this kind of Spirit. He wants to make the needed changes in our lives. We need to get rid of the anxiety and fears and replace them with confidence in God.
What areas of life have you seen a change in? What areas still need changing? How has anxiety and fears kept you from fulfilling God's purpose in your life?