FEAR OF GOD

Living in the Awe
of the
Holiness of God


---

Fear not man
Fear of God and the Fear of Man
When we first use the word 'fear,' we most often think of different circumstances that induce fear in man. The scriptures speak in multiple places about how to deal with these fears. We have addressed this elsewhere.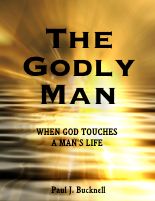 --- Purchase The Godly Man and its ten studies in easy epub or pdf format!

Here, however, we focus on the 'fear of God' along with its practical application of 'fear of man.' There is no doubt that the 'fear of man' at times can fit into the above circumstances of fearful circumstances. However, we want to see these two topics: fear of God and fear of man as opposites. There are two reasons for this.
The scriptures often present them in this light.
Secondly, the first step to overcoming the fear of man is to understand this difference.

We hope this month's theme series provides relevant and biblical support in our determination to live godly lives. We are concerned that many professing Christians today believe that the fear of God is irrelevant to their lives. We also are concerned that the fear of man often prevents us from not giving God the fear He ought to receive.
FUNCTIONAL DEFINITION OF FEAR OF GOD
The fear of God is that awesome reverence of the LORD deriving from being sensitive to His glorious, holy and majestic Person resulting in respect and obedience.

Here is a short index. Click the blue circle

. They follow in order or just click here for next page.

| | |
| --- | --- |
| | |
| Problems with Fearing God | Why don't Christians believe they fear God? |
| The Fear of God in the NT | |
| The Love and Fear of God | |
| The Shaping Aspect of Fear | |
| The Benefits of Fearing God | |
| | |
| | |
| | |
| Evaluating our Fear of God | Evaluating ones own fear of God. |
| Developing a Fear for God | How does one develop your fear of God? |
| Testimonies on the Fear of God | Your testimonies on the fear of God |