Side Two: Renewing a relationship


We sometimes confuse a relationship with a good relationship.
We might have a number of family relationships – aunts, brothers, father, children, etc., but this does not mean we have a good relationship with them. The same is true with God. Christians have a relationship with God, but we need to work at keeping it functioning well.
Reconciliation with God has two aspects and unless we clearly understand them, we will be very confused.
If we do not properly care for our relationship with God, then we are going to face many difficulties in life, some of them painful. Basically, when we do not take our relationship with God seriously, then we are living as if there is none. Legally, there is. But practically there isn't. If we haven't talked to our father for 3 years because of the way we ended our last conversation, we cannot boast much of a relationship.
This is why a Christian can sin and yet still be a Christian. He could drift into the clutches of pornography. However, we need to be honest with ourselves. If a person's heart is really set on evil things and not repentant, he ought not think he is one of God's children at all.
Only with the absence of faith is there the absence of love for God's way
. God's children can fall back into sin. However, if they do, they will always hate their sin and want to come back to God. Many just don't know how to come back. This is what we want to now address.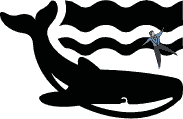 Jonah was rebelling against God. He was not against some certain sexual standards, but it was disobedience just the same. He was running away from God. You can read the whole story in the fascinating Bible book of Jonah. But God was quick. He followed Jonah onto his runaway boat. He catches His errant children just as a faithful father will discipline His children. And it can really hurt.
"It is for discipline that you endure; God deals with you as with sons; for what son is there whom his father does not discipline? But if you are without discipline, of which all have become partakers, then you are illegitimate children and not sons. Furthermore, we had earthly fathers to discipline us, and we respected them; shall we not much rather be subject to the Father of spirits, and live?" (Hebrews 12:7-9, NASB).
God caught Jonah running away on a boat going in the opposite direction from where He should have been going. He caused such a storm to arise that finally Jonah confessed that the whole boat was going to be destroyed if he himself wasn't thrown overboard. Jonah knew he was guilty and was reluctantly thrown overboard. A great big fished swallowed up Jonah until he humbled himself, was willing to do what God wanted and prayed to God for forgiveness and help.
We must renew our relationship with the Lord now. The longer we put it off, the more difficult it is for us and others. We need to humble ourselves to our knees and cry out for mercy and forgiveness. He is there to hear our voice no matter how evil our acts were. Remember that even in the midst of the consequence for sin, God is there you can talk intimately with.

The way we carry out our relationship with God has a lot on how we maintain our relationships with others Once a relationship has been initiated, then it can be destroyed if we are not careful.