Deepening Our Reflections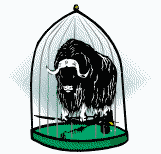 #1)  Have you experienced spiritually dry periods? What do you do in those times? What would you advise a brother that confided to you that the Word is not as meaningful as it used to be?
#2)  Do you favor a legalistic approach towards devotions eg. (one everyday for 15 minutes) or 'heart' approach - at least I mean it? Explain and discuss.
#3)  Have everyone share one idea that helps you most to have effective quiet times.
#4)  Name one Bible study method that you have used. What was its advantage and disadvantage?
#5)  Practice meditating on a Bible passage. If doing it with others, study the same passage for 15 minutes and then share your thoughts with each other. Afterwards pray.
1) Expand the given passage by using OXPET principles (7 minutes). Remember to make it personal.  Philippians 3:12-14.
2) Take a longer period to meditate on a given passage. Use the OXPET method but focus more on the application.