I have always longed for deep friendship. It is rather embarrassing to discover in the middle of ones life one of the important causes for this. It is not that I had no friends; I had a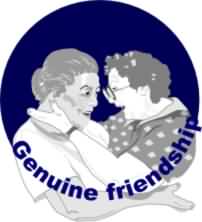 lot of friends. But I longed for deep friends.
Perhaps this was because I was separated from my father at an early age. As I began to explore becoming more intimate with God, I asked Him to teach me how to do this. I didn't quite know how to pursue this relationship with Him.
I was rather surprised one of the first steps in becoming more intimate with Him was for Him to teach me about friendship. Fortunately, it didn't take long for the penetrating message to sink deep into my friendship-craving heart. The Lord was to be my friend, not just my master. I sensed the Lord's presence as I thought through these penetrating messages.
I was determined this close relationship was what I really desired. I even sensed that my childhood difficulty was allowed to shape my desires for deeper intimacy. I made the necessary commitments to follow up more deliberate and concentrated times with Him alone. A bit later I was in my study reading an article on intimacy.
As I was reading, one of my sons came up to my study to review his math with me. He was having difficulty with one problem. Actually, for some reason I couldn't understand his second grade book's instructions either. I told him just to do the part of the problem that was clear. I guess my suggestion was too nonconformist. He just couldn't accept my words. I wanted to read my article on intimacy and here my son was disturbing me. Shortly afterwards, I cast him from my study until he could compose himself.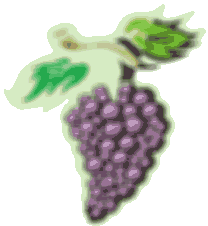 But the Spirit of God was already working in my heart. I clearly saw the Lord's displeasure. Here I was trying to spend time with the Lord, but I wasn't even able to patiently put up with my son. The verse from I Corinthians 13 was convicting me, "Love is patient."
My heart was greatly humbled. I didn't want my Heavenly Father to treat me the way I treated my son! I must not treat God or my son in this way. I apologized to them both. My problem was cleverly identified, "A friend likes to spend time with a friend." I needed to be a true friend myself. I must spend time with those around me that I say I love.
The Lord didn't waste a second. Not long afterwards my 9 year-old daughter entered my study. I found out that she didn't go out with the others to invite children to our next week's Bible Club. I was prompted that this was another opportunity to spend extra time with someone - to be a friend. So I ignored what I was doing and like Jesus would have done, spent time with my girl. This turned out to be the most significant conversation I ever had with her!
She had been having lots of troubles with fears. So I began to share from the scriptures some verses where the Lord had told her not to fear and worry. At first she didn't want to pray, but after I prayed for her and freed her mind to think clearly, she was willing. She repeated a repentance and forgiveness prayer after me, line by line. I then asked her in a prayerful spirit to share what fears were on her heart. After a moment, she said the fear of sickness and the fear of embarrassment. After this prayer and further conversation about salvation matters, she left free and happy as a lark. God had taken away her long-standing stomachache. God had delivered her from those oppressive fears.
How thankful I am that I took time to be with my daughter rather than chasing her out of my study for privacy. I am by God's grace trying to give that special focus to each person I meet that I might discern whether the Lord wants to give any special love to them. I need so much help in this area, but what an exciting start!
A friend must be a friend. When walking with Jesus, I need to pause with Him when He wants to spend extra time with people even though I might be busy. Next

Walking with Jesus: Abiding in Christ Series

Jesus responded to their needs. The disciples responded to their resources.

Genuine Friendship
John 15:15-16

I don't want my Heavenly Father to treat me the way I treated my son!

A Vial of Love
Mark 14:1-9

Our relationship with God is to take priority over our works.

Following is Not Easy
Mark 10:46-52

I wanted Jesus to be with me, but I didn't really want to be with Him.


The Lord wants me to sit down and listen to Him.

I was not sure how many prayers I have absolutely wasted.

Staying Focused
Matthew 15:21-28

Jesus found these planned retreats can be rudely interrupted.


Discovering Treasures
Mark 10:21-27

What were they amazed and later astonished at?

Worth it all!
Mark 10:28-31

His disciples would often if not always be required to make a sacrifice of one kind or another.

The Capsizing of Religion
Mark 3:1-6

Many churches just wouldn't want Jesus attend!

Family of Jesus
Mark 03.31-35

If you or I were part of this crowd, wouldn't we do the same thing as they?

Growing Confidence in Jesus
Mark 7:31-37

What Jesus I am following?

A Word on Christian Suffering
John 15:1-2

We didn't do anything wrong to deserve such pruning! John 15:1-2

Genuine Worship
Mark 12:28-34

Anything not built on this one command is best left in the periphery of life.

Dreams to Dust 911
Mark 13:1-3

Jesus felt compelled to take their dreams to the dust.

A Faith of Action
Mark 11:27-33

The world starts getting concerned when the church starts practicing its faith.

The Felling of Fame
Mark 2:1-2

Stopped in my tracks. Time to deal with my desire for fame.

Perspective on Worry
Luke 12:25-26

We are really surprised at Jesus' comments about our worry.

Overcome Fear of Man
Mark 11:27-39

Outnumbered. Outflanked. Out-educated. Compromise was begging Jesus to conform for acceptance.