Humility is the path of growth; it is the beginning of life. A person is born helpless; this is when he can grow. Once he is big, he does not grow. It is the little child that Jesus told us to imitate, not the adult (Matthew 18:3).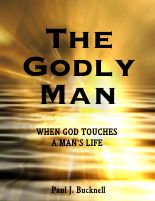 --- Purchase The Godly Man and its ten studies in easy epub or pdf format!
"Truly I say to you, unless you are converted and become like children, you shall not enter the kingdom of heaven."
Jesus again spoke of entering the kingdom in Matthew 5:3,
"Blessed are the poor in spirit, for theirs is the kingdom of heaven."
Circumstances in life are designed to humble us, not crush us. They are experiences that shape us so that we may taste and have life to the fullest. We look at such experiences as threats to our success, but they are the path to true success.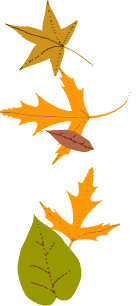 Let's take the example of the student. If he thinks himself knowledgeable, then he will learn very little. He has no eagerness to accept new knowledge. He treats knowledge like a satiated man standing at a buffet. It is interesting because it tantalizes him. However, he doesn't really want or need it. The humble man is not so. He is there to learn. He rightly discerns his need for knowledge and understanding.

"When pride comes, then comes dishonor, but with the humble is wisdom." Proverbs 11:2

The Lord calls for us to purposely humble ourselves before God. If we humble ourselves, then we need to go through less difficult circumstances to shapen our lives.
"I tell you, this man went down to his house justified rather than the other; for everyone who exalts himself shall be humbled, but he who humbles himself shall be exalted." Luke 18:14
With this secret in our minds, we will take a whole different look upon leadership, servanthood, temptation, discipleship, etc. It seems there is no worthy discussion that humility is not part of. The world cannot understand it; the Christian barely comprehends it.


John, the Baptist, discerned it quite well. He encapsulated this secret in just a few words saying in John 3:30, "He must increase, but I must decrease."

God illustrates this truth in nature all around us. We are literally surrounded by the 'humbling' principle but the world knows nothing of it. Just think how the leaves must drop and strip the trees of their glory. Seeds need to descend from their lofty and glorious setting only to be miserably buried in the mud. It is only then, does new life become evident. We have a winter of souls too. God's humbling of our soul is part of His good plan for our lives, not some extraneous interruption that must be avoided at all costs. Times of reflection are important to good productivity.
Let's see how Jesus modeled this for us.