Bucknell Christmas 2004
A Hearty and Warm Christmas Greetings to All!
Each day of this past year has built upon the blessings of Christ. We have experienced many miracles throughout the year. We will share a little below. But no matter how special these things are, God's gift of love in sending Jesus to die for our sins still far outweighs them all. Our hearts cry out, "Glory to God in the highest, and on earth peace among men with whom He is pleased" (Luke 2:14). We are so undeserving to know the living God and all His great riches in Christ.
Just before last Christmas, Paul was driving along the snowy road close to home when our beloved van died a terrible death. Christmas was upon us, and we were totally without transportation. This was the time to put the 'Overcoming Anxiety, Finding Peace with God' seminar teachings to work! Paul led the family in praise over the death of our van. Now we had no usable vehicles and no money for new ones.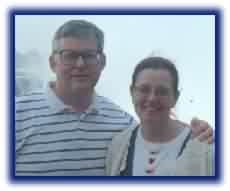 When we heard how much it would cost to fix it, we gave up any hope of its repair. New engines, even rebuilt ones, are not cheap especially for such a big van as ours. But something very special happened on Christmas Eve. Our church treasurer came to our house and gave us an envelope. Inside the envelope was an anonymous gift that would cover the cost of a rebuilt engine! Our whole family was greatly touched by the great love of God shown through His people. God's love still shines brightly on this dark earth. Christ lives!
Paul and Linda's special 26th anniversary get-away to Niagara Falls was a highlight of the year. The two of us don't often get away. It was so nice. Linda got to dip her feet in both Lake Erie and Lake Ontario. We thoroughly enjoyed the many blooming flower gardens.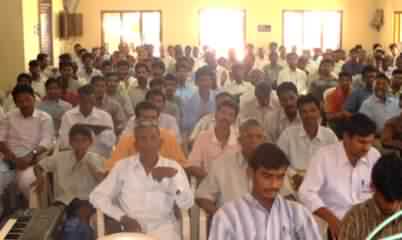 The Biblical Foundations for Freedom ministry has seen steady growth over the year. As a new development in the training branch of the ministry, Paul traveled to the east coast of India to implement the first Pastoral Training Program. In each of the three-day conferences, more than 150 national Christian leaders were trained. Paul was exhausted but glad to see God's work grow through ADT. People there are still asking him to return.
What surprised Paul the most was the many opportunities to teach in Chinese over the past year. He has not taught much in Chinese through the years since returning to the States. He taught a parenting and a marriage seminar in Chinese. He had to work hard to keep up with the Chinese spoken and written materials. We were very thankful for much help in the translation of the materials.
Overall the BFF website ministry is really growing. Last year we doubled the average web pages being viewed each day, from 1000 to 2000. There is much more 'competition' out there nowadays, but the strong biblical teaching combined with graphics attracts hundreds of people every day. We value your prayers. We actually have produced a BFF Library which not only has the whole website but hundreds of printable articles and PowerPoint slides. Paul will be zipping off to a Chinese missions conference right after Christmas to help train many people that are on the path towards full-time ministry.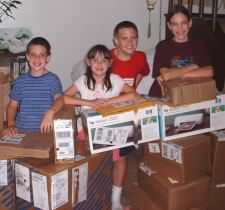 Our biggest home news is cyber school. What a shock when 24 boxes of materials and computers arrived! Paul had to get four new on-loan computers networked for Linda and the children. They all are learning to use the PC computer for school (rather than the Mac - there might even be a convert in our midst!).
Elizabeth's Report
It was a wonderful privilege to have been a part of Connie's literacy project in India these past few months. I find it hard to believe that the trip is over and will soon begin to fade from my memory. However, the work is still far from over. While in Myanmar, I busied myself working on flashcards to illustrate the association between an object and the letter the object starts with. When we left to come home, I had completed 41 pictures. The language lists Connie compiled consisted of twelve languages,
The word lists were completed only a week before our trip home, so there was not enough time to finish drawing all 70 pictures. Thanks to the invention of the digital camera, I will be able to continue my work here at home.
It was a marvelous experience being there and getting to know the people and the culture. I have gained a stronger awareness of the needs of people and what I can do to help them, even if it is in a small way.
Linda has the hardest job of keeping the four children organized and learning. The children use textbooks, but a lot of material and resources are online. The course has been helpful in some ways, but we are very disappointed with the history and science curriculum. The history doesn't reflect the values of our Founding Fathers. It teaches the ungodly "toleration" that is destroying our country. We will probably be looking for a new curriculum next year.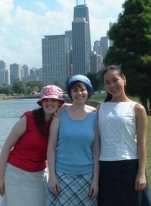 Elizabeth has done some traveling this year. First, she drove to Seattle to help a good friend move. In August Elizabeth, Christy and a friend from church took a six-day road trip to Chicago. They drove all the way. It was a great time full of adventures with lots of stories to tell and lots of memories to look back on! In September she left for Myanmar and India for almost three months. She has lots of stories to tell, some of them rather hair-raising! We are glad to have her back safe and sound. (See the sidebar for more).
This year has been a full year for Christy. She has learned to be a better Youth Sunday School teacher. Having a boyfriend has given her many character building opportunities. But God is good, even though it can be hard. Christy says, "I enjoy everything I do immensely!" She was very excited to go to Wisconsin for Thanksgiving to meet Elias' (her boyfriend) family for the first time.

Our six younger children have grown a lot this year! Allison turned 13 in September. She has joined the IM gang. Allison enjoyed recent school weaving project.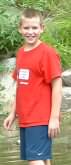 Allison has also joined the ranks of glasses-wearers. Now she can see much better. She and Daniel help fill orders for the BFF Library. They make, label and ready the Libraries for mailing.
Daniel turned 11 in June. He is a strong boy and likes to wrestle with his younger brothers. Paul is glad for all three boys' help when it comes to stacking a truckload of firewood. They are great helpers and get the job done quickly.

Benjamin will be 10 in January. He has enjoyed a skateboarding computer game and biking this year. Benjamin has an interest in stamp collecting. He is very diligent in finishing his daily jobs.

Kathryn is now 8. She has learned to ride her two-wheel bicycle! Another big accomplishment was learning to swim without water wings. She and Benjamin have also mastered cursive writing. Their handwriting is very neat.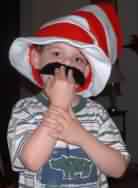 Isaac is 5 1/2. He is in the beginning stages of writing his name and numbers. Isaac is a cheerful helper. He enjoys wrestling with his older brothers as well as playing house with Rebekah. One favorite pastime is piling up our old sofa cushions and jumping into them.

Rebekah turned 3 in October. She likes music and dances around the house. She loves shoes and dresses and copies everything the older children do. She is quick to hear and respond to things Mom might need. She loves going to get things. Rebekah can make anyone laugh with her antics.
The children joined homeschool soccer and baseball again this year. They like to play together. They seem to work on one kind of game or assembly project for a couple weeks and then turn to another.
We'd love to hear from you and have you drop by if nearby!