Our Adventurous Relationship with God
TEA (Typical, Experiential, Adventurous)

A
dventurous (Exodus 33:12-23)
Moses are observing three kinds of relationships Moses had with God. We use the letters of TEA to help us remember them.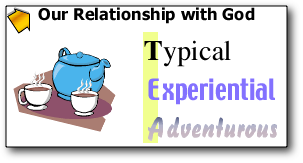 The
T
ypical experience of God comes from our regularly seeking the Lord in His Word. The
E
xperiential occurs when God seeks us. The special meeting with God is totally unplanned. The third approach, which we are here discussing,
A
dventurous, combines elements from the first two. We want to closely look at the following passage to better understand what is happening here. It is important that we rightly understand it.
The passage can be divided into two parts.
• Determination to have God's presence (Exodus 33:12-17)

• Desire to see the Lord (Exodus 33:18-23)
And He said, "My presence shall go with you, and I will give you rest." Then he said to Him, "If Thy presence does not go with us, do not lead us up from here. "For how then can it be known that I have found favor in Thy sight, I and Thy people? Is it not by Thy going with us, so that we, I and Thy people, may be distinguished from all the other people who are upon the face of the earth?" And the LORD said to Moses, "I will also do this thing of which you have spoken; for you have found favor in My sight, and I have known you by name." Then Moses said, "I pray Thee, show me Thy glory!" And He said, "I Myself will make all My goodness pass before you, and will proclaim the name of the LORD before you; and I will be gracious to whom I will be gracious, and will show compassion on whom I will show compassion." But He said, "You cannot see My face, for no man can see Me and live!" Then the LORD said, "Behold, there is a place by Me, and you shall stand there on the rock; and it will come about, while My glory is passing by, that I will put you in the cleft of the rock and cover you with My hand until I have passed by. "Then I will take My hand away and you shall see My back, but My face shall not be seen." (Exodus 33:14-23).
We should understand from this passage that the Lord tests His people. We see two tests.
(1) First of all, we see the Lord test Moses on whether was content with His relationship with the Lord or not. This first test helped discern whether Moses was more interested in the growth of his relationship with God or becoming successful. Moses chose his relationship with the Lord. He made a startling statement in Exodus 33:15, "If Thy presence does not go with us, do not lead us up from here." The underlying question is, "How important is God's presence to our lives and ministries?" Would we just tell the Lord, "Okay" because we would be satisfied with a great ministry and life.
Remember here, that Moses had just become the world's most powerful figure. He defeated the then world empire. They were crushed before him. He as leader and founder of a nation is leading God's people forward. Now God says He will give them a land. One might say that this is the most enviable position. But Moses did not glory in this. His earlier life decisions were founded on something recorded in the following words.
"By faith Moses, when he had grown up, refused to be called the son of Pharaoh's daughter; choosing rather to endure ill-treatment with the people of God, than to enjoy the passing pleasures of sin; considering the reproach of Christ greater riches than the treasures of Egypt; for he was looking to the reward. By faith he left Egypt, not fearing the wrath of the king; for he endured, as seeing Him who is unseen" (Hebrews 11:24-27).  
Moses was not seeking things of this world. He was looking for greater riches, heavenly ones. Moses was a type of Christ, who although having all, was given opportunity to show that something else, His Father's pleasure was more important. Moses wanted God's presence more than the glories of the world. The charm of success did not poison his heart. He wanted the best. I suppose many of us will face this test. We can accept our relationship with God as it is. We can accept the level of success that we have and even the promise of a growing ministry.
If, however, we can be content with these lesser goals, then it shows that these goals and our contentment are the chief goal of our lives. If, however, as in Moses' case, he cannot be content. He is even willing to go without. Then it shows that he was seeking something else. What a contrast we see in these following verses. They depict the very contrast we see between Moses and the rebellious people.
"For many walk, of whom I often told you, and now tell you even weeping,
that they are
enemies of the cross of Christ, whose end is destruction, whose god is
their
appetite, and
whose
glory is in their shame, who set their minds on earthly things. For our citizenship is in heaven, from which also we eagerly wait for a Savior, the Lord Jesus Christ" (Philippians 3:18-20).
Moses showed that he wanted something else. He could have gotten to the Promised Land, but He wanted to know God more. He did not just want the Promised Land. He wanted the Lord to go with them in a visible way. He did not want glory for himself but for the Lord as it should be. "Is it not by Thy going with us, so that we, I and Thy people, may be distinguished from all the other people who are upon the face of the earth?"
Application
: The question is very pointed. How much do I want God's presence in my life? Do I want Him or the success that He brings? If I can have things go well without Him, will it make a big difference in my life? Do I want a close relationship with God more than anything? Really? How do you know?
Before moving on to the next point, we need to realize what is happening. There is, as mentioned, the rejection of the lure of the world so that we can whole-heartedly set our heart on God Himself. But there is also the tension that the Lord had set up. It seems quite clear that the Lord tested Moses here. He offered a lesser good to see what was really in Moses' heart. We should never despise our circumstances, whether they be good or bad. Each stands as an opportunity to display as to whether we seek the Lord above all things. It is not just Moses, but us, who will encounter such situations. They call us to subtle heart decisions. Do you choose the safer, the more secure, the higher paying, the easier, the more visible and cushioned positions? Or do you choose to be closer to God? The question will pursue us to the end of our lives. God does not mean, as we see in Moses' case that one cannot have both, but only that the test is seen when we need to make that choice. Watchman Nee was in jail for his faith 26 years. The jailers told him he could get out anytime if he simply denied Christ. He chose to be with the Lord. May we affirm our heart's deepest longing is to have Him with us and faithfully live out our lives to the glory of God!
(2) We also see another kind of test. Moses did not stop here. One would think he would have been content that the Lord would now accompany him into the Promised Land. Now he could have the Lord's presence and success. Note what Exodus 33:18 says Moses does. "Then Moses said, "I pray Thee, show me Thy glory!"" Exodus 33:18, NASB. Moses showed the true desires of his heart here. One would think that for the Lord to accompany him along the way would have been sufficient. But Moses is still not content.
"I pray Thee, show me Thy glory!"
Let me ask you a question. Do you think the Lord, the Creator of the Universe, was happy with Moses' request? I think so. We find that God readily accommodates Moses inferior person and creates a circumstance where he can see the Lord's glory. The burning bush was where He called Moses, but here we see Moses pursuing a deeper relationship with God. I cannot say for sure that God wants all of His people desiring Him so. I have a feeling that it is so. God is ever so willing to let Himself be found. But we need to pursue Him. We need to cut through our worldly attachments and find that He is what we desire more than all. We should note here that this is very different than point #2. There, we find God revealing Himself to us. Moses, here, is not looking for experiences but to know God more. This is the heart of worship. This is the power of the kingdom of God where God is recognized and treated as king.
This, then, is what I call an adventure. It is for all, open to those who really want to know the Lord more intimately. The Apostle Paul's words clearly reveal this pursuit of God.
"More than that, I count all things to be loss in view of the surpassing value of knowing Christ Jesus my Lord, for whom I have suffered the loss of all things, and count them but rubbish in order that I may gain Christ, and may be found in Him, not having a righteousness of my own derived from the Law, but that which is through faith in Christ, the righteousness which comes from God on the basis of faith, that I may know Him, and the power of His resurrection and the fellowship of His sufferings, being conformed to His death; in order that I may attain to the resurrection from the dead. Not that I have already obtained it, or have already become perfect, but I press on in order that I may lay hold of that for which also I was laid hold of by Christ Jesus. Brethren, I do not regard myself as having laid hold of it yet; but one thing I do: forgetting what lies behind and reaching forward to what lies ahead, I press on toward the goal for the prize of the upward call of God in Christ Jesus. Let us therefore, as many as are perfect, have this attitude; and if in anything you have a different attitude, God will reveal that also to you; however, let us keep living by that same standard to which we have attained" (Philippians 3:8-16).
Whether we have taken an adventure or two in the past, is irrelevant to the challenge ahead of us. An adventure is being readied for us. Will we take it? Will we, in the busyness of life, choose to meet God? We need to work through to make this our chief goal in life. This is not just for pastors. This is for all of God's children. Oh, that we would all love Him so! The Lord delights in our love more than all things. When David chose to take Bathsheba, he showed that there were longings deeper than to know the Lord at that point in his life. God interestingly told him through the prophet, "And if that had been too little, I would have added to you many more things like these!" (2 Samuel 12:8). But if these things are loved more than God, then it shows that having those things would be wretched. They would be the idols of our heart.
Moses request, "Let me see your glory!" was audacious. But the Lord heard him. Should we all ask this? I suggest not. At least not at this point.
This was Moses' quest. Our own journeys vary just as one trail differs from another. We can take small steps. We might even be able to take a large step. To leap across a canyon is another matter, however. God will, in His time, put before us an opportunity to pursue Him. Whatever it costs, let us take it.  We like Moses should pursue our God.
As for now, our chief task is to eliminate those things that we love more than God. Only then, will we be ready for this pursuit. Perhaps we can look at it like this. We pursue God by our daily decisions. Each of them record how we love Him more than other things. We will, however, find us in places like Moses where God will enable us to pursue Him on a whole other level.
Let us pursue Him and pursue Him even more!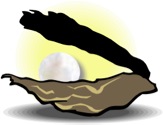 Summary - Our Pearls
In conclusion of this part, let us turn our attention to a tiny parable. "Again, the kingdom of heaven is like a merchant seeking fine pearls, and upon finding one pearl of great value, he went and sold all that he had, and bought it." Matthew 13:45, 46.
What do you think those pearls stand for? They are those things that we have gained from all our life's hard work. They are the things that we treasure most. They are why we are. That merchant was no doubt often fingering his delightful pearls. He was confident and happy, until he found about this one pearl of great value. All of a sudden, a million calculations starting going through his head. For one moment, "He would be saying he had to have that one pearl," and then the next, "Just be content with all the pearls you have." He knew, however, that having that one pearl of great value was more than having all his other pearls. He sold those pearls in order to secure that one pearl of great price.
Each of us have a lifetime of precious memories and work. We have our hopes of what will and can be. What is it, though, that we are really after? The kingdom of God is like this merchant. When we take all those things that we consider so valuable and sell it so that we can gain the one thing beyond price, we show what we love the most. This is the common sight we see in the kingdom of God. When a person sees all of his treasures, placed next to Christ, he makes a move in his heart to give up all those things.
If we turn away from the world to find Christ and salvation, all the more we need to do it in our Christian life. We do it by pursuing intimacy with Christ. We keep our back to the things of the world and choose to delight ourselves in the Lamb of God.
Many things will be dangled before our eyes. They will look like the right thing to do, but it will not be the best. They will look as if everyone does that, but you know you cannot. Many others are content with this or that, but you know that you need to sell all in order to secure the best. And then comes that great moment. You sell all, but you find a greater love. I had to give up my pastoral position. I had to be willing to go where the Lord sent me. The Lord has rewarded me with so much more than I could ever have had before. The same is true with those who pursue the Lord. They choose to sell their pearls in order to gain that one pearl. Next =>
BFF Homepage
|
Top
|
Back
|
Scripture Index
|
Topical Index
|
ADT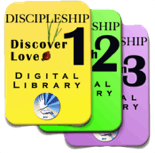 Click Library
to get articles, handouts and available slides.
Biblical Foundations for Freedom


By Paul J. Bucknell


NASB used